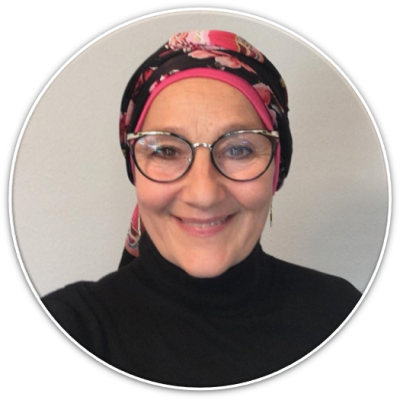 Background and Experience
I enjoy working with adults, families and couples, and provide a safe space for my clients to process their thoughts and emotions through engagement. I strive to develop a trusting and caring environment so that each client feels safe and respected. I enjoy empowering others to reach their true potential through empathetic listening, collaboration and strengths-based practice and I am committed to creating a counseling approach that fits each individual.
I also serve deaf, hard of hearing, Deafblind individuals, cognitively and physically challenged and individuals with learning differences.
I help individuals identify their strengths, and encourage them in the healing process to best help them reach their goals. We work together to develop goals that focus on your strengths and empower you to make changes. Utilizing a strengths perspective, I believe we can work together to overcome whatever obstacles you may face.  I use evidence-based treatment modalities, including, cognitive behavioral therapy, solution-focused therapy, motivational interviewing and mindfulness.
I earned a Bachelors in Social Work from Columbia College and then proceeded to complete a Masters in Social Work from the University of Missouri. My clinical hours were completed in hospital facilities as a chaplain and bereavement counselor and working within the deaf community as an advocate and counselor. I also gained professional experience in Hold-Me-Tight weekend retreats for couples helping to foster healthier communication and lifestyle. Currently, I am completing a Chaplaincy degree at the Hartford Seminary.
I am a licensed therapist in four states: Texas, Connecticut,  Missouri, Washington, Colorado and Massachussettes (TX Licensure #55394, CT Licensure #011775, MO Licensure #2021036274, WA Licensure #61327126, CO Licensure #09929119, and MA Licensure #000126336)
I am also a licensed therapist in Hawaii (License LCSW-#4957).
I have worked in a residential facility as a case manager and ASL interpreter administering home healthcare for Deaf and Deaf/Blind Holocaust survivors experiencing trauma and co-occurring disorders. I have worked as a job/ life coach for deaf adolescents and adults transitioning into employment in the hearing world, and worked with an inpatient facility for the deaf with mental health issues. I have competence working with CPS, APS and experience in the areas of anxiety, depression, women's issues, disability, domestic & sexual abuse, PTSD, phobias, mental health issues.
I am trained as a Chaplain and first responder in crisis management and emergency protocols, and experience in family counseling that focuses on maintaining stability of the family as one unit and finding solutions to overcome stressful and emotional barriers that have social impacts on individuals and their families and their religious communities. I have been a strong advocate for the deaf and for people with special needs and learning differences for the past 30 years. I coordinate educational programs for the deaf community through the non-profit organization I co-founded Islamic Services for the Deaf and Hard of Hearing,
ISDHH
.
I accept the following insurance panels:
If you have any questions about whether your plan is covered with me, please call your insurance company and ask if I am in-network.
Interesting Facts about Sandra
Favorite quote: "To walk in Nature is to witness a thousand miracles" Ralph Waldo Emerson

Bucket list: Travel to Machu Pachu, Bora Bora, Figi, Seychelles and Bali, Going to Iran in 2023

Biggest fear: Mankinds' destruction of our natural environment, wildlife and species on earth.

Book: I am reading Delivering Happiness by Tony Hsieh

Favorite things to do: Hiking, biking, traveling, sailing, doing anything in Nature.

Proudest achievement:  Co-Founding a non-profit organization for the deaf and hard of hearing.

Weekend Fun: Yoga, swimming, volleyball, cooking cuisines from other cultures, good movies

Coolest travel adventure: Petra, African Safari, Archeological dig in New Zealand, Sailing on Red Sea
I embrace cultural diversity, and believe we all have the propensity to grow and live healthy lives and be free of judgement. Our families of origin influence the way we feel, think and the choices we often make in life and we remain stuck in learned patterns of behavior that don't serve to bring out the best potential of our true self. I am honored to be apart be of my clients' journey and to participate in their therapeutic journey.